Ethnomathematics
Graduate Certificate
The Ethnomathematics Graduate Certificate is a 15-credit online/hybrid program grounded in real-world problem-solving that empowers teachers as leaders to be locally-minded, global citizens through a sense of purpose and a sense of place. Students have the option of adding the field, Ethnomathematics, to an existing Hawai'i Standard or Advanced License. As endorsed by the Hawai'i Teacher Standards Board, the ethnomathematics program assessments, rubrics, and framework meet state and federal standards.
Common careers
Graduates of the program become leaders at school, district, and state levels, as well as beyond. Our alumni graduate with increased knowledge of culturally-sustaining mathematics content aligned with standards and values-based frameworks such as the Mathematics Common Core State Standards, Next Generation Science Standards, and Nā Hopena A'o. They provide instruction and deliver professional development in ethnomathematics that strengthen sustainable campus-community networks leading their students to college, career, and community readiness.
Admission Requirements
Applicants must have graduated from a UHM recognized, accredited, four-year institution of higher education prior to beginning the Ethnomathematics Graduate Certificate program.

To check if you graduated from a UHM recognized institution contact the UHM Graduate Division at graduate.education@hawaii.edu or (808) 956-8544.

An Undergraduate Cumulative GPA of 3.0 or higher is required.

The Graduate Division at the University of Hawaii at Manoa (UHM) requires an undergraduate cumulative GPA of 3.0 or higher to be considered for admission. Some departments however may admit students with GPA's that are below a 3.0. Departments consider the GPA along with other factors when making their admission decisions.

A transcript from each post-secondary institution attended is required.

You should also including transcripts from, any study abroad or exchange programs, summer programs, and non-degree work and extension programs. Your official transcripts need to be sent directly to the Graduate Division directly from the issuing institution(s), or in sealed institutional envelopes if submitted with the application.

UH Transcripts

Transcripts are not required for course work completed at any of the UH campuses. Graduate Division Student Services will obtain UH transcripts on behalf of applicants.

International Students

Refer to the Office of Graduate Education International Admissions Requirements website for specific international requirements.

Send your official transcripts to the UHM Graduate Division at:

2540 Maile Way
Spalding 354
Honolulu, HI 96822

Unofficial Transcripts

You may submit a copy of your unofficial transcripts directly to the department. However, you are still required to have your official transcripts sent directly to the UH Mānoa Graduate Division at the address above.

Upload your unofficial transcripts.
This link opens in a new window or tab.

Submitting unofficial transcripts to the department alone does NOT meet the transcripts requirement.

You are required to write a statement of objectives as part of your application.

You are required to write a response to the following question as part of your application to the Ethnomathematics Graduate Certificate program.

Students applying to the MEd Curriculum Studies and Ethomathematics Graduate Certificate concurrently:

Please submit your Statement of Objectives with your MEd applications ONLY. Do not resubmit it here, click that you agree to the statement, save and move on.

---

---

Use the following directions to submit your statement of objectives.

Save your statement as either a word (.doc/.docx) or PDF (.pdf) format.
Name the file with your name and the word statement
(e.g. StudentName_Statement.pdf).
Upload your statement to Mākālei


This link opens in a new window or tab.

Your resume or CV is required.

You are required to submit your resume or CV. You can either upload a copy directly to Mākālei or mail or fax a copy to the department.

Upload your resume or CV
This link opens in a new window or tab.

AlertYour resume or CV must be in either Microsoft Word (.doc/.docx) or PDF (.pdf) format.

Or

Mail or Fax your Resume/Vitae to:

Department of Curriculum Studies
UHM College of Education
1776 University Avenue,Everly Rm 224
Honolulu, HI 96822
Fax: (808) 956-9905

You must provide 2 letters of recommendation
Application Deadlines
| Starting Semester | Early Admission | general Admission |
| --- | --- | --- |
| Summer | December 1 | February 1 |
Applications will be reviewed upon receipt on a rolling basis beginning December 1. Review will continue until a cohort fills (20 people) on or before the February 1st deadline. It is recommended that you apply before the early admission deadline.
Delivery Format
The Ethnomathematics Graduate Certificate is online, except for a weeklong orientation during the first summer and a concluding weekend at the end of the spring semester. Cohorts begin annually during Summer. Each cohort will span one academic year, plus the preceding summer (i.e., Summer, Fall, Spring).
2020-2021 Dates:
Summer 2020 (in-person): June 22-28, 2020
Fall 2020 (online): Weekly online
Spring 2020 (online/in-person): Weekly online; and May 7-8, 2021 in-person
Coursework
The 15-credits are from the following courses:
EDCS 654: Ethnomathematics (3)
EDCS 606: Introduction to Research in Curriculum and Teaching (3)
EDCS 622G: Curriculum Leadership: K–14 (3)
EDCS 632: Qualitative Research Methods (3)
EDCS 653F: Mathematics in the Schools: Integrated Mathematics Content (3)
Advising & Faculty
Our faculty and staff will provide you with guidance and resources to support your success from beginning to end. You will receive a dedicated faculty advisor to partner with you on your journey.
Program Coordinator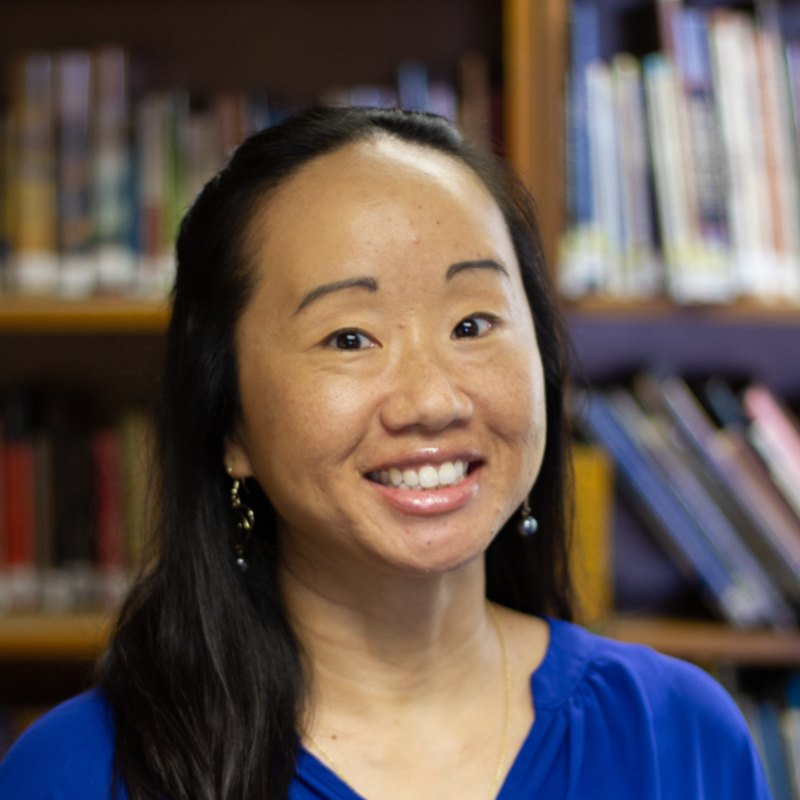 Linda Furuto
Professor of Mathematics Education