Master's, Math Education
MEd, Curriculum Studies
The MEd Curriculum Studies, Mathematics Education is a cohorted 30-credit hybrid track grounded in real-world problem-solving that empowers teachers as leaders to be locally-minded, global citizens through a sense of purpose and a sense of place. Students have the option of adding the field, Ethnomathematics, to an existing Hawai'i Standard or Advanced License. The focus area is ethnomathematics, but the MEd is broader in scope including theories, research methodologies, and pedagogies.
Common Careers
Graduates of the program become leaders at the school-, district-, and state-level, and beyond. They provide instruction and deliver professional development in ethnomathematics in their communities. With the HTSB add-a-field licensure in ethnomathematics, they are able to increase content and pedagogical knowledge aligned with Mathematics Common Core State Standards (CCSS), Next Generation Science Standards (NGSS), and Nā Hopena A'o (HĀ).
Admission Requirements
Must have graduated from an accredited, four-year institution of higher education recognized by the University of Hawai'i at Mānoa (UHM), prior to beginning the MEd, Curriculum Studies: Mathematics Education program.

An Undergraduate Cumulative GPA of 3.0 or higher.

A transcript from each post-secondary institution attended.

A written statement of objectives as part of your application.

Your resume or CV.

Three (3) letters of recommendation

Applicants who are not native English speakers may need to take the TOEFL or IELTS (Academic) tests. For more information view the Graduate Division website.
Apply Now
Application Deadlines
| STARTING SEMESTER | EARLY ADMISSION | GENERAL ADMISSION |
| --- | --- | --- |
| Summer | December 1 | February 1 |
Applications will be reviewed upon receipt on a rolling basis beginning December 1. Review will continue until a cohort fills (20 people) on or before the February 1st deadline. It is recommended that you apply before the early admission deadline.
Apply Now
Delivery Format
The MEd-CS Mathematics Education and Ethnomathematics Graduate Certificate pathway is online, except for a weeklong orientation during the first summer and a concluding weekend at the end of spring semester. Cohorts begin annually during Summer. Each cohort will span one summer and three academic semesters (i.e., Summer, Fall, Spring, Fall)
2023–2024 Dates
Summer 2023 (in-person): July 10-16, 2023
Fall 2023 (online): Weekly online
Spring 2024 (online/in-person): Weekly online; and May 4-5, 2024 in-person
Fall 2024 (online): Weekly online
*Applied classroom-based projects are embedded into coursework.
Coursework
The MEd-CS Mathematics Education track is a 30-credit graduate program consisting of the following:
4 core courses (12-credits) – EDCS 622G Curriculum Leadership: K–14 (3), EDCS 606 Introduction to Research in Curriculum and Teaching (3), EDCS 632 Qualitative Research Methods (3), and EDCS 667 Seminar in Curriculum (3).
Minimum 6 specialization courses (18-credits) – required and/or recommended coursework and directed study in specialization track. Courses should be chosen in consultation with advisor.
Plan A Thesis or Plan B Paper/Project.
For a full listing of courses, see the MEd-CS Handbook: Mathematics Education.
International Students
International applicants: please contact program director below to discuss eligibility by November 15.
Contact
Our faculty and staff will provide you with guidance and resources to support your success from beginning to end. You will receive a dedicated faculty advisor to partner with you on your journey.
Program Coordinator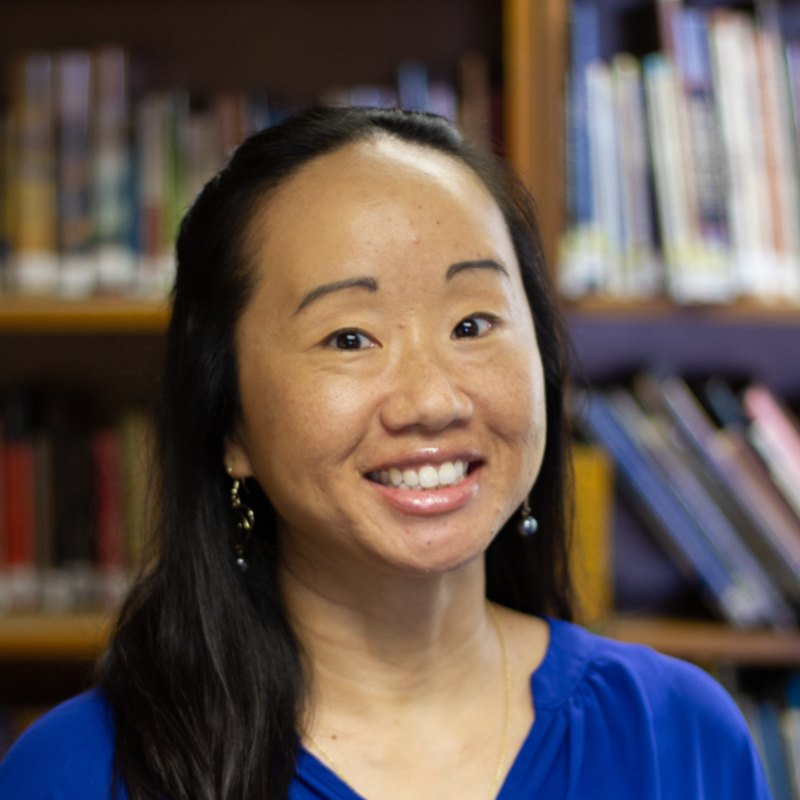 Linda Furuto
Professor of Mathematics Education