TESOL Licensure Add-a-field
MMPP Graduate Certificate
Students may be eligible to add a TESOL (Teaching English to Speakers of Other Languages) Licensure Add-a-Field to their existing Hawaiʻi state teaching license upon the successful completion of the MMPP. For educators wanting a TESOL Licensure Add-a-Field, they are advised to take the following set of five professional courses below, which are aligned to the Hawai'i Department of Education Nā Hopena A'o (HĀ and BREATH, Policy E-3), a Hawai'i Department of Education "framework of outcomes designed to develop the skills, behaviors and dispositions that are reminiscent of Hawai'i's unique context, and to honor the qualities and values of the indigenous language and culture of Hawai'i." Nā Hopena A'o is based on the following BREATH framework: Belonging, Responsibility, Excellence, Aloha, Total Well-being and Hawai'i.
The five professional courses are also aligned to the TESOL International Association P-12 Teacher Education Program Standards. The TESOL standards are: (1) Knowledge about Language, (2) ELL in the Sociocultural Context, (3) Planning and Implementing Instruction, (4) Assessment and Evaluation, (5) Professionalism and Leadership. TESOL articulates an asset-based approach to working with language learners.
Learn more about the Multilingual Multicultural Professional Practice (MMPP) Graduate Certificate program.
Delivery & Format
The MMPP courses are hybrid. Cohorts begin annually during Summer. Each cohort will span one academic year, plus the preceding summer (i.e., Summer, Fall, Spring).
Core Coursework
Course/Seminar/Experience
Description
SLS 680U Topics in Second Language Studies: Use-Introduction to Multilingualism Multiculturalism (3 credits)
[TESOL Standards 1, 2 and 5]
Variable topics in special areas of second language studies: (E) second language learning; (N) second language analysis; (P) second language pedagogy; (R) second language research methodology; (U) second language use.

This course will be taken during the first semester because it will address essential knowledge about language, the sociocultural context, and professionalism, as well as Hawaiian Language, culture, and historical aspects that shape our current multilingual and multicultural context (framed in accordance with multilingual and multicultural perspectives).

This course will be the introduction for the remaining courses in the MMPP. This course will use the shared linguistic and cultural context of Hawaiʻi and address the certificate objectives of identifying problems and needs across disciplines, professions, and orientations, and developing solutions and programs building.

EDCS/SLS 644 Multilingual/ EL Pedagogy (3 credits) [TESOL Standards 1, 2, 3 and 5]
Examines practices, theories, research, and perspectives on multilingual/ EL teaching approaches. Topics include culturally and linguistically responsive approaches, collaboration, lesson planning, and adapting materials to promote the growth and development of multilingual/ EL learners.

This cross-listed course will be required for students interested in coursework for K-12 TESOL Licensure/Add-a-Field because it will provide graduates with essential knowledge about language, the sociocultural context for language learning in schools, and effective ways to plan and implement instruction for multilingual and multicultural learners.

EDCS 647C Classroom & School Literacy Assessment: Multilingual (3 credits)
[TESOL Standards 2, 3 & 4]
Advanced use of formative and summative assessments to monitor/lead classroom and school literacy programs. Focuses on diversity, leadership, state/national initiatives, and practical applications in schools or other educational contexts.​

This course is focused on assessment in multilingual contexts. It will provide students with knowledge about the important role of assessment and evaluation in multilingual and multicultural contexts. Participants will learn practical skills on how to effectively assess and evaluate students who are multilingual and be able to critique institutional assessment and evaluation procedures.

EDCS 696 Graduate Certificate Capstone
(3 credits)
[TESOL Standards 2, 3 and 5]
Independent study and/or seminar for students working on a capstone for a graduate certificate.

This course will be taken by all of the students in the MMPP. In particular, this course will serve as the capstone class for the graduate certificate during the final semester. Hawaiian language and culture will be foundational as well as a focus on multiple languages. This course will provide an opportunity for classroom teachers to experience, plan and apply solutions to multilingual multicultural issues within their professional contexts.
Elective Coursework
Students will pick one of the following elective courses that includes language learners in sociocultural Context.
(3 credits)
[TESOL Standard 2]
| Course | Description |
| --- | --- |
| EDCS 645 Multicultural Literacy | Interdisciplinary examination of research and issues in the teaching and learning of literacy in diverse multicultural settings. |
| EDCS 630 Cultural Diversity in Education | Examines issues, theories, perspectives and practices in multicultural education and promotes awareness, encourages knowledgeable reflection and develops skills necessary for multicultural practitioners. |
| EDCS 440 Curriculum Implications for Multicultural Education | Examination of trends, issues, school practices, and programs in multicultural education and its related area of study–bilingual-bicultural education. |
| EDCS 670 Indigenous and Post-colonial perspectives in Education | Examination of historical Impacts or U.S. and European imperialism on Indigenous educational communities across the globe. Introduction to contemporary Indigenous efforts towards cultural reclamation and educational sovereignty. |
| EDCS 671 Contemporary Native Hawaiian Education | Explores the landscapes, purposes, successes and challenges of contemporary Native Hawaiian education. Emphasizes educational kīpuka, resurgence, liberation and educational sovereignty. Topics include Hawaiian immersion education, Hawaiian-focused charter schools, ʻāina and community education, and virtual learning. |
| SLS 618 Language Learning & Technologies | A wide range of emerging technologies for language learning and research will be explored. Online/face to-face discussions and hands-on experiential learning are integrated with learners' goals, best practices, and theoretical foundations. |
| SLS 630 Second Language Program Development | Designing, implementing, and evaluating language programs; systems-based approach to program and curriculum development. |
| SLS 660 Sociolinguistics and Second Languages | Theoretical and applied aspects of language, culture, and society, and research methods in sociolinguistics, as they relate to second and foreign language issues. |
| LAW 548 Immigration Law | A brief overview of historical development of immigration law; analysis of exclusion and deportation grounds and remedies, as well as the study of the legal immigration system of both immigrant and nonimmigrant visa applications and petitions. The course also covers the current law on asylum and refugee applications and US citizenship and naturalization requirements. |
| LWPA 587 Comparative Law | Introduction to the civil law tradition, particularly as exemplified by the legal systems of East and Southeast Asia. After a brief review of comparative law study and the historical development of the civil law, the course will examine the structure and role of the courts, judicial process, the legal profession and constitutional law and administrative law in Western Europe & in Asian civil law countries. |
| LAW 590R Workshop and Clinics: Child Welfare Clinic | Focuses on the issues pertaining to at-risk children and their families. Intended to be multidisciplinary in scope, applying the analytical lenses of the disciplines of law, social work, nursing, and education. Clinical in approach, with students working to make a positive impact on the lives of youth through on-site experiences at selected community programs. |
Advising & Faculty
Our faculty and staff will provide you with guidance and resources to support your success from beginning to end. You will be able to choose or be assigned a faculty advisor to partner with you on your journey.
Patricia Halagao
Professor, Department & Graduate Chair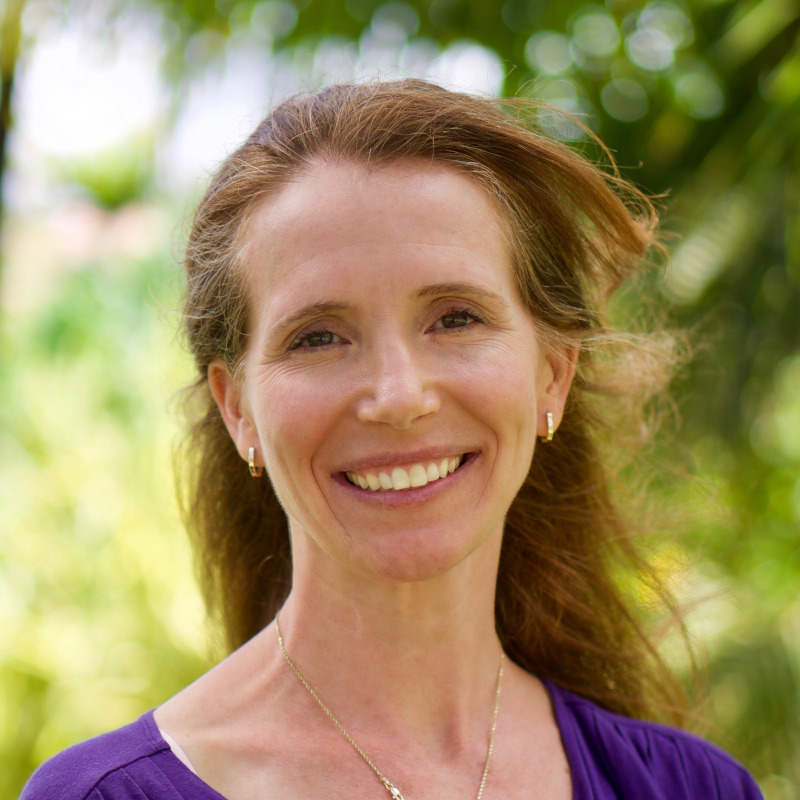 Elizabeth Chapman De Sousa
Associate Professor/Cohort Coordinator