LTEC and Library Information Sciences
MEd, Learning Design & Technology and MLISc, Master of Library and Information Science
Delivery Campus-Based, Online
The Dual Master's degree option at UHM allows students to complete two degree programs concurrently. Students enrolled in the Master's in Learning Design and Technology (MEd LTEC) program are eligible to apply for a second Master's Degree in Library and Information Sciences (MLISc). MLISc students may also apply for a second degree in MEd LTEC.
Selecting the dual enrollment program allows students to count a maximum of nine credits from one degree towards the requirements of the second degree.
The dual degree program is a recognition of the intersection of information technology and library and information science in the digital age. Dual degrees enhance your potential for expanded employment opportunities.
Common Careers
The primary employers are educational institutions, both public and private, at all levels: K-12, post-secondary (community colleges and universities). Also government and private agencies like software companies, publishing companies, and companies and agencies with training and design departments, such as health care, manufacturing industries and large retail corporations.
There is no single job title for learning design and educational technologists in organizations, but some examples include: Training Coordinator, Instructional Designer, Technology Support Specialist, Museum Education Specialist, and so on.
For more for information visit: Instructional design.
Admission Requirements
Must have graduated from an accredited, four-year institution of higher education recognized by the University of Hawai'i at Mānoa (UHM), prior to beginning the MEd, Learning Design & Technology program.

An Undergraduate Cumulative GPA of 3.0 or higher.

A transcript from each post-secondary institution attended.

A written statement of objectives as part of your application.

Your resumé or CV.

Three (3) letters of recommendation

Applicants who are not native English speakers may need to take the TOEFL or IELTS (Academic) tests. For more information view the Graduate Division website.

International students that have been admitted are required to submit a copy of their Identification documents (i.e. Passport or Identification Card)

International applicants need to show proof of sufficient funding to cover all educational and living expenses
Apply Now
Application Deadlines
| Starting Semester | General Admission | International Students Admission |
| --- | --- | --- |
| Fall | February 1 (rolling admissions) | January 1 (rolling admissions) |
| Spring | N/A | N/A |
Apply Now
Delivery & Format
The combined MEd LTEC & LISc degree has two delivery options: one campus-based and the second online. The course requirements are the same for both campus-based and online. The core courses in the campus-based program are offered at the Manoa campus on weekday evenings to accommodate adult learners, typically from 5:00-7:30 PM. Electives may be taken on campus or online.
Coursework
Obtaining dual Master's degrees requires that you designate one of the programs as your primary degree, then you may count up to nine courses towards the other.
(Primary Degree: Learning Design and Technology): Of the 33 credits required for this MEd, LIS counts 9 credits at the 600 level. Therefore only 30 LIS credits for the MLISc are needed instead of 39, for a total of 63 credits for both degrees.
(Primary degree: MLISc): Of the 39 credits required for the MLISc, the Department of Educational Technology accepts 9 credits from the following so the MEd requires 24 LTEC credits. Therefore, a total of 63 credits is required to obtain the combined MEd LTEC & LISc degree, rather than 72 credits if obtained separately.
See the Library & Information Science website for more information on the dual degree and list of courses that count in the dual program.
Tuition & Funding
The tuition rates are generally around $650 per credit for residents and $1402 per credit for non-residents. In addition, student fees typically total $451. Students enrolled in an online program will only be assessed for resident tuition regardless of their residence in a different state or country. Please see the "Graduate (including post baccalaureate unclassified students)" heading on the Regular Tuition Schedule for more accurate tuition rates.
See the following sites for funding information:
Faculty & Virtual Tours
Our faculty and staff will provide you with guidance and resources to support your success from beginning to end. You will receive a dedicated faculty advisor to partner with you on your journey.
To learn more about the virtual tours that LTEC provides to prospective students, visit our Virtual Tour Information Page.
Program Coordinator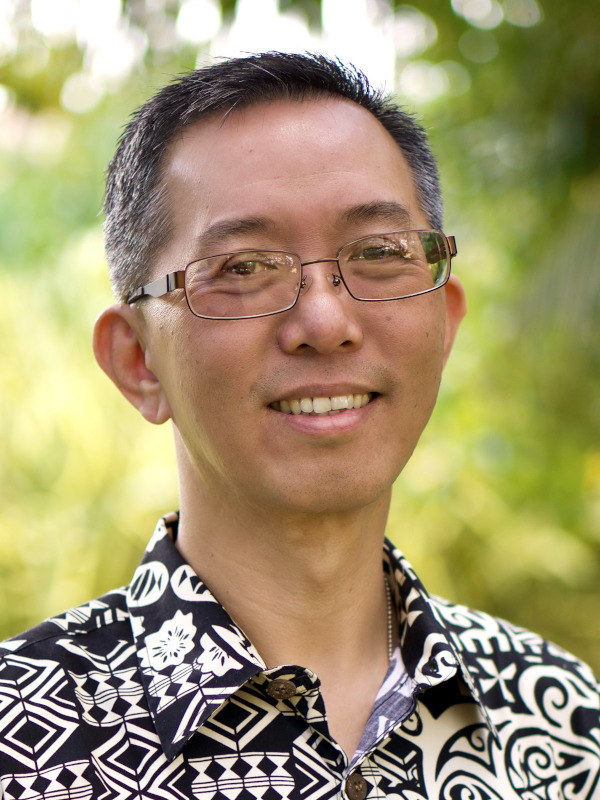 Peter Leong
Interim Director